What's inside a smart house?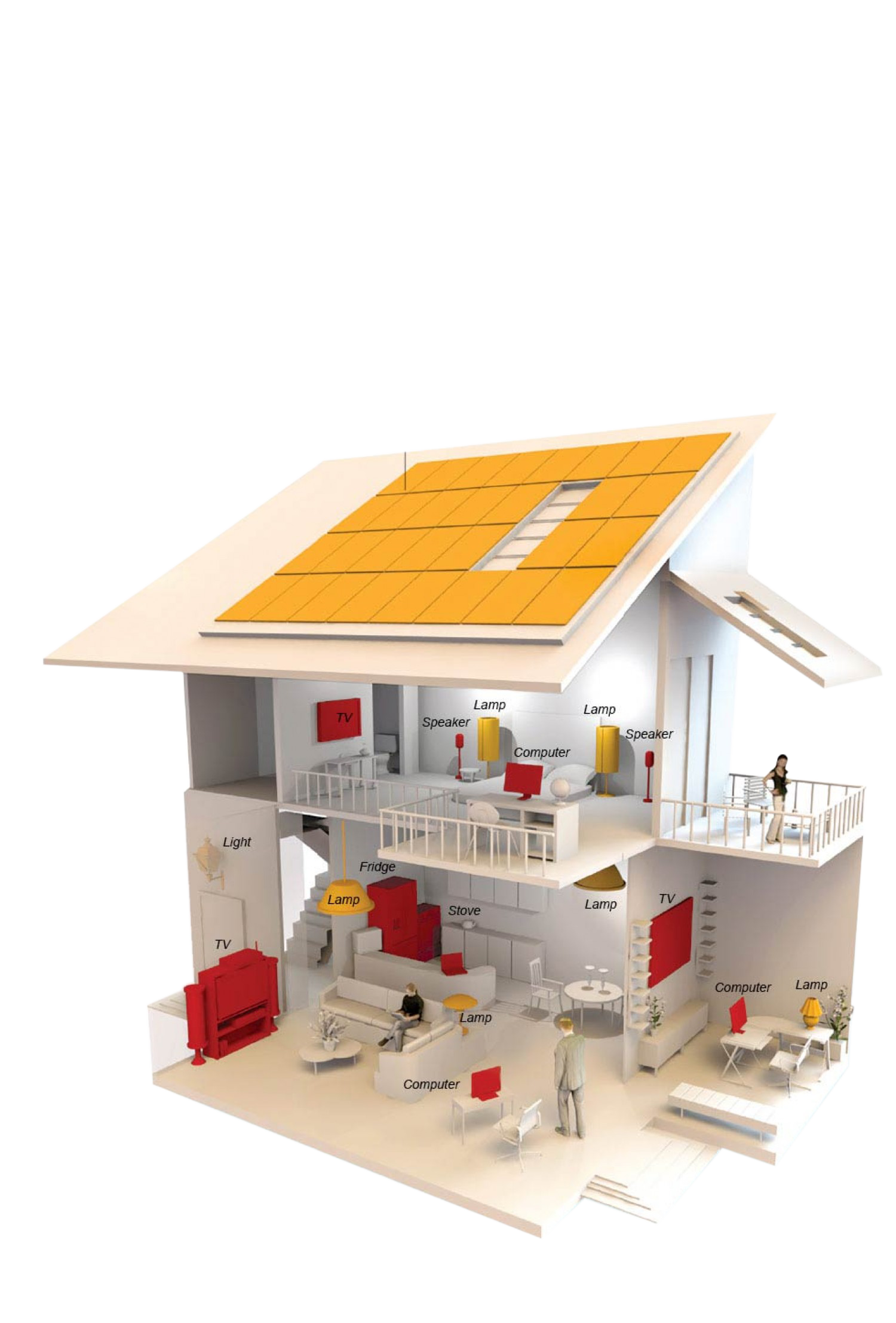 Open / Close curtains with predefined actions (e.g. at a specific time when the sun is in the room or when you leave the house)

To automate individual functions within the house (e.g. drawing curtains down when it is sunny, turning on lighting when it is dark, etc.)

Arming / Disarming alarm automatically in predefined situations (e.g. when you park the car in the garage, through your smart phone, etc.)

Opening / Closing a garage door when the car is approaching / moving away from home. Combination of actions (e.g. lighting activation etc.)

Manage lighting in predefined actions or times (e.g. lighting up in certain areas at night or turning off when you leave the house, etc.)

Turn on / off small appliances (e.g. the coffee maker every morning, the TV when you enter the house etc.)

Remote alarm management when out of bounds alert (e.g. when the refrigerator stops running and temperature rises)

Remote temperature control and automatic shutdown after a certain amount of time (e.g. after 2 hours of baking)

Managing and saving energy by turning on / off heating at specific times or situations (e.g. turning on the heater 1 hour before going home)

Design an atmosphere using lighting, music, etc. when a visitor reaches your home and hits the bell.